All classes are 45-60 min.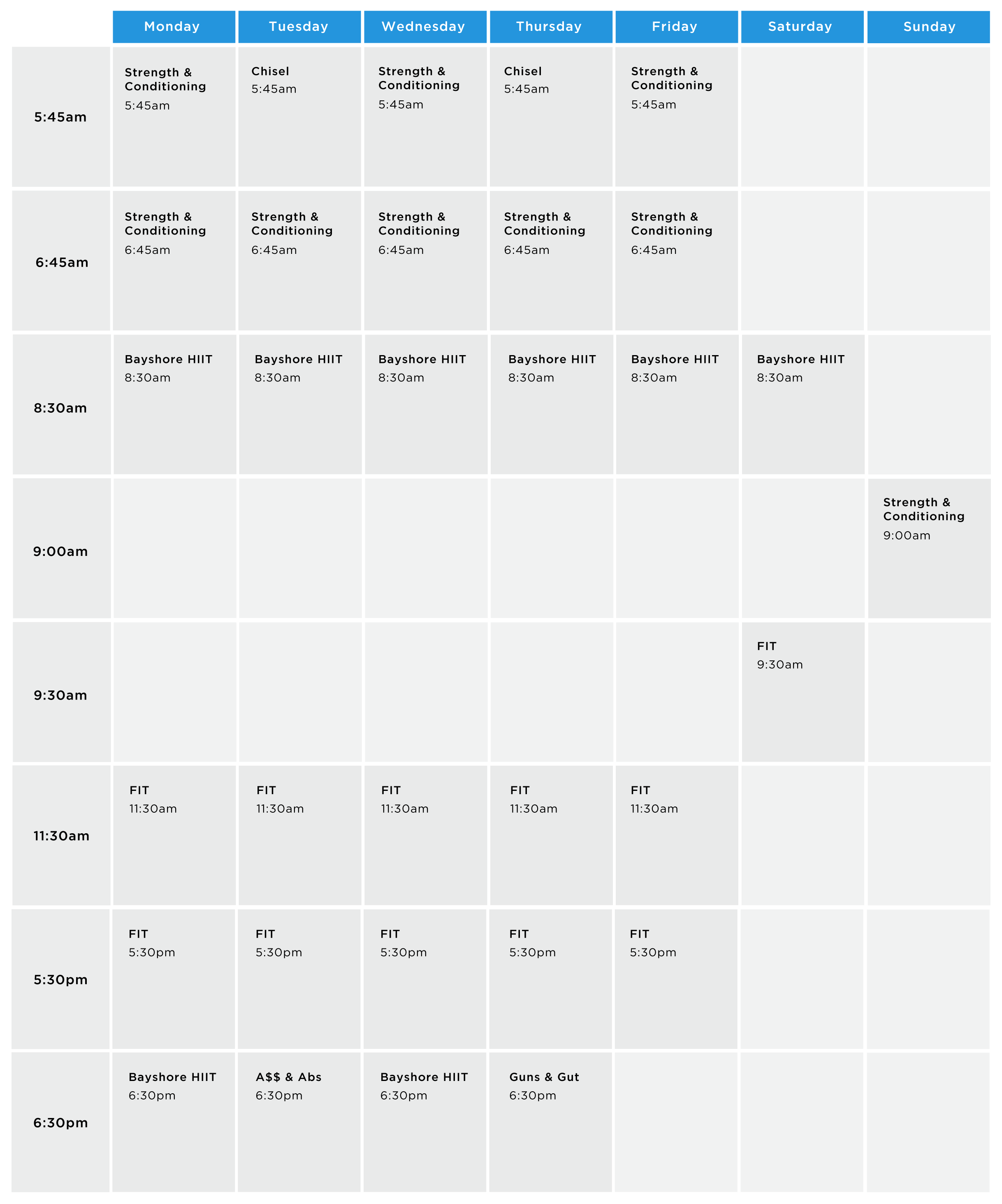 STRENGTH & CONDITIONING
Build strength, endurance and core with barbell lifts, dumbbell exercises, bodyweight training and cardio.
BAYSHORE HIIT
Improve cardiovascular fitness and muscle strength with high-intensity interval training incorporating weights and a fixed rest period.
A$$ & ABS
Strengthen your glutes and core with a variety of lower body and core exercises.
GUNS & GUT
Multiple variations of upper body and ab exercises designed to strengthen the chest, shoulders and arms while building a strong core.
POWER HOUR
Build strength and endurance with a variety of cardiovascular exercises and weight lifting.
FIT
A metabolic conditioning class designed to build muscular and cardio endurance while preparing the body for real life movements and activities.
CHISEL
Improve strength, core and endurance with this high-intensity full-body workout using various pieces of equipment and cardio exercises.
INCLUDES UNLIMITED CLASSES
SINGLE SESSION CLASS PASS